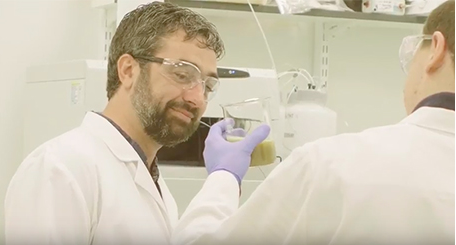 ALGAIA combines a unique and long standing experience in the field of eco-friendly extraction methods using renewable natural raw material such as seaweed. 
We have developed proprietary trade secret technologies to extract both specialty and conventional compounds from brown and red marine algae.
Algaia has been testing the efficacy of seaweed-based biostimulants, and in particular its Alganact EVP range, to promote the growth of leeks and reduce the use of chemical fongicides.
lire plus
Algaia and the Institut Carnot I2C have signed a collaboration for the design of new marine-derived ingredients extracted from algae to answer the growing needs of the natural cosmetics market.
lire plus
Franck Hennequart will speak at the coming workshop from EABA on Algae Fertilizers and Biostimulants.
lire plus