The Algaia Applications team recently went to Besançon to test alginates in processed cheese with Enil Mamirolle. The objective was to make spreadable cheeses with a more natural positioning thanks to Algaia alginates.
Enil made its pilot production capacities available to Algaia in order to carry out these successful tests. Enil is a training and development institute for students in the agri-food, water and analysis trade.
Our thanks to Enil Mamirolle for this collaboration which opens up new perspectives for this type of cheese, which is among the most consumed in the world.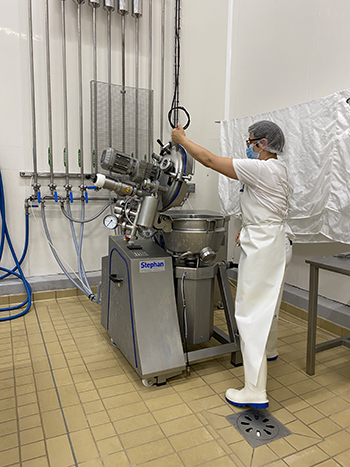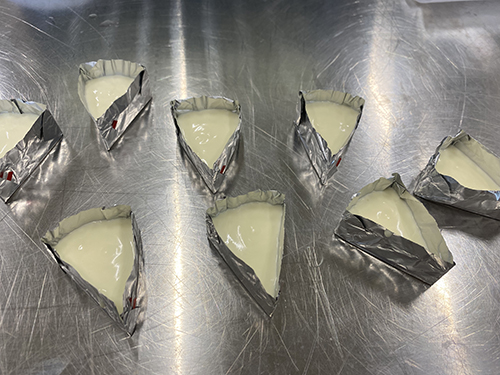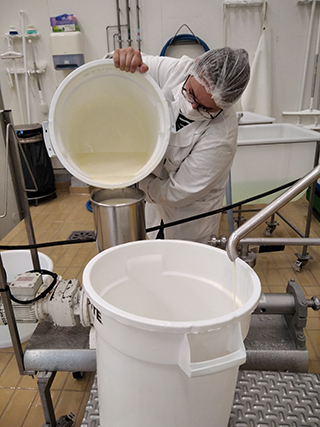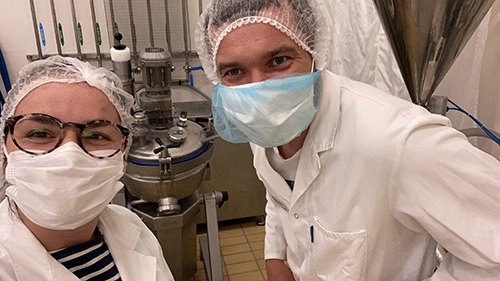 Fabien Canivet et Marion Rodrigues from the Algaia application team during the trial.