OUR APPLICATION EXPERTISE AT YOUR FINGER TIPS
At Algaia, we are always looking at ways to improve our customer's applications, fuel their pipeline of innovations and control their costs.
That's why we decided to share innovative or seasonal formulations using our latest texturizing ingredients.
Every month, we will give you the possibility to discover a new concept using Algaia's ingredients. We will help you answer consumer need for natural products, recycle your by-products or come up with an innovative concept.
So get to know all the benefits of our products hands on and let's dive into an ocean of textures together!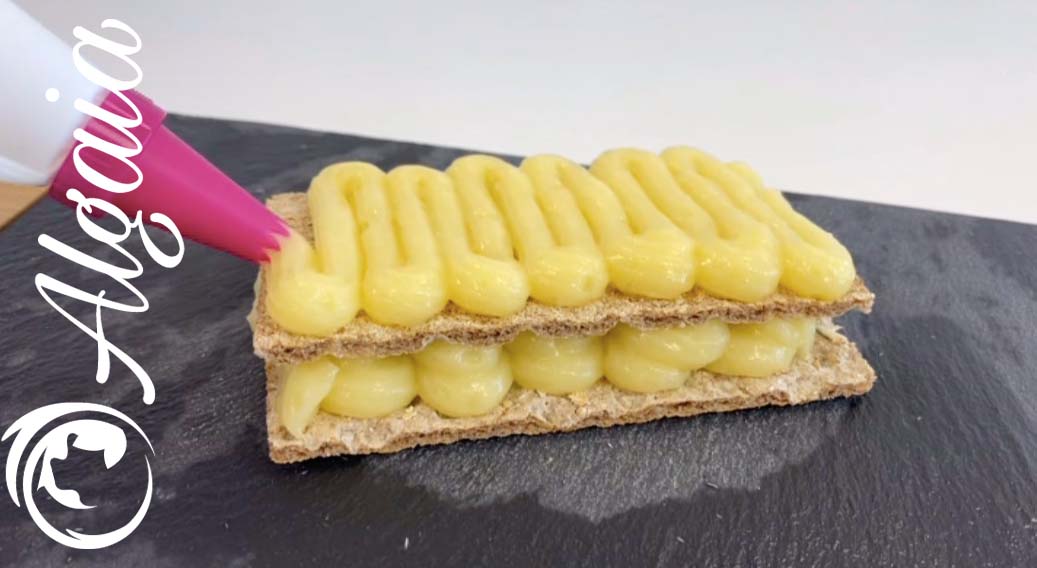 TUTORIAL – INSTANT BAKERY CREAM
Want to know how to master the technique to make instant bakery cream? Follow Marion, our application expert !